Shopping Basket
Your Basket is Empty
There was an error with PayPal
Click here to try again
Thank you for your business!
You should receive an order confirmation from Paypal shortly.
Exit Shopping Basket
| | |
| --- | --- |
| Posted on 23 May, 2017 at 8:15 | |
BILLIARDS CAVICCHI AT " I SALONI 2017" - MILAN
Sinfonia Wb1 Design by Arch. Perusko
During the 2017 edition of the "I SALONI" in Milan,  at stand G37 in Hall 2, Cavicchi manufacturer of luxury billiards presented and proposed to operators, buyers and Italian and international press a new world preview.
From 1938 Billiards Cavicchi designs exclusive items always with an eye toward the future and surpassing every limit in quality, design, innovation and attention to detail. From the company's DNA and the creative drive of Architect Perusko was born Sinfonia wb1, an exclusive item characterized by fluid and  organic design, result of a process which combined creativity and design. Symphony is not only a Billiard but a real sensory experience that brings us to "feel" the nature, design, technology and art concentrated in one product whose uniqueness led him to become an icon.
Sinfonia wb1 will be identified by those looking for excellence and exclusivity, as a work of high prestige and artistic value, an object of desire, a "status Symbol" of  limited edition that represents perfectly the Luxury Italian Style. To give shape to the new concept, the result of a delicate and skilful craft products of great quality, was chosen the solid wood, simple but refined natural element, the maximum expression of the magical creations of nature.
Milan, April 2017
Billiards Cavicchi «The prestigious history of our company is a long road paved with work and effort, which over the years has accompanied the Cavicchi family to grow exponentially collecting rewards and success, affirming initially  its leadership in the Italian market, and then see their brand recognized around the world as a synonym of excellence billiard Made in Italy. Founded in 1938 through the work of Ugo Cavicchi, man with great intuition, the billiard Cavicchi began its business. Today all the experience accumulated over many years has been exploited by the "Center of studies and projects" of Cavicchi Billiards that, under my leadership, has had a new and definitive impulse: a new range of Exclusive and design billiards, conceived and designed for be placed in private settings such as items of furniture with an absolutely exclusive character without neglecting the quality of the game performance that distinguishes all Cavicchi's World Champions billiards » - Architect Giancarlo Cavicchi, general director.
«To design harmonic forms we have to enter into matter, capture its spirit, respect its history and transforming its appearance while keeping the substance intact. This was the path that, aiming to excellence and perfection, has created Sinfonia, an object that speaks of himself in the world of luxury where design becomes art. All that is seemingly simple and refined, aims to beauty and is the result of a delicate and skilful craft products so let's not stop at the surface ... The design can help us, the art can surprise us» - Architect Diego Perusko Designer and Art director.
«Not everyone can play with an art work ... If you can not have it, you deserve it ...» - are some of the slogans of the new campaign Billiards Cavicchi, created by one of the most quoted international agencies belonging to the network of professionals of Studio Chopinet whose creative  are authors of numerous world-class advertising formats. «After a series of meetings with the company and many overseas videoconference briefing with creative people in our network, we were able to find the right way to go according to customer needs, guided by some keywords including: artwork - luxury / exclusivity – game»
Doc. Sandra A. Arizabalo Chopinet - Studio Chopinet owner
SINFONIA 
"THE SENSE OF THE ART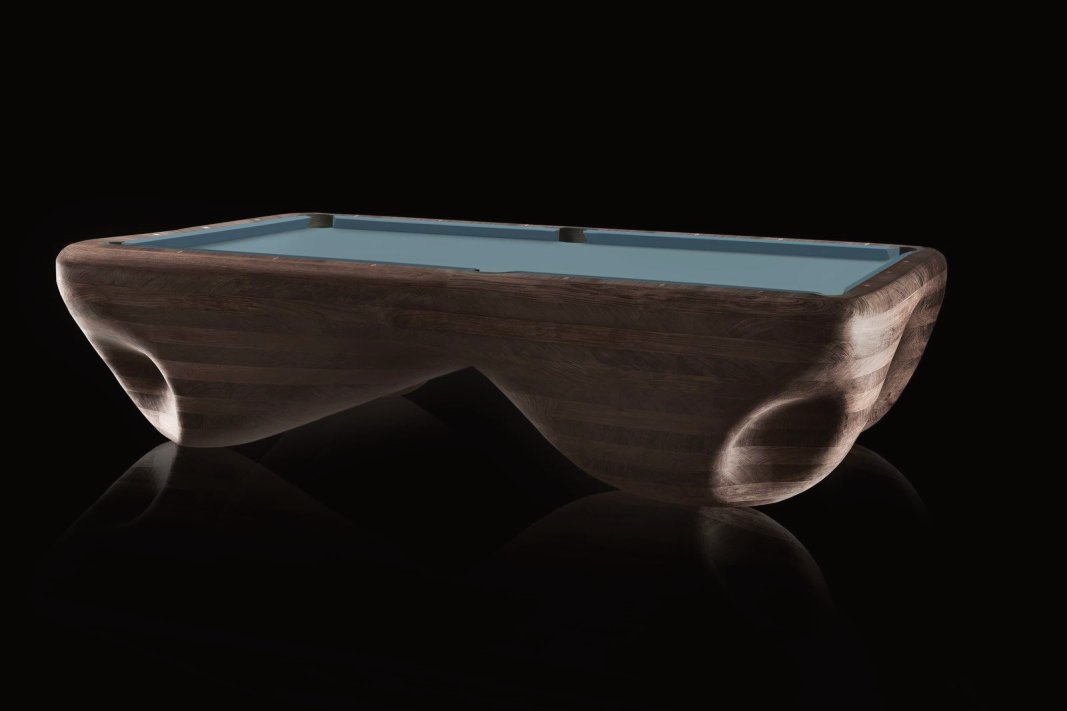 Sinfonia billiard is made entirely of solid exotic Bubinga wood selected among the best wood in the world with prolonged natural seasoning at the fully stocked and historical woods deposit of Cavicchi billiard.
Particularly the essence used for the organic design, for the first time in the world for an artistic billiard vaunt a half  century of conservation and a used volume of 5,36 MC.
Boubinga wood completely natural seasoned for over an half  century in the historic Cavicchi deposits.
Source of an accurate research and attention from Cavicchi billiard also for the massive wood treatment used  generating a special " fossil " finish, that combined with multiple and  rigorous passages of natural wax , helped to emphasize this unique and exclusive billiard in the world.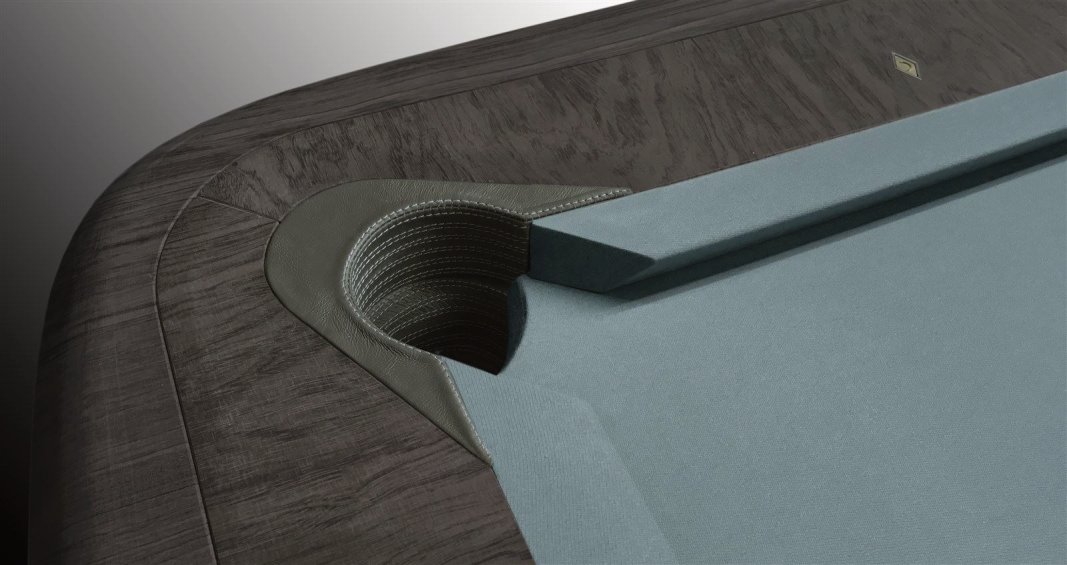 Categories: EVENTI
/